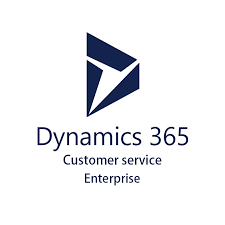 Insight-Driven Sales Acceleration
Build customer relationships and sell at scale by empowering sales teams with actionable insights.
Deliver exceptional customer journeys

Personalize customer experiences
Deliver connected services that delight customers.
Improve employee efficiency
Solve problems faster with actionable insights.

Optimize your service operations
Unleash new revenue streams and reduce service costs.
Strengthen relationships with your customers
Offer an omnichannel service
Build trust with customers by delivering seamless experiences across all channels, including conversational AI, live interaction, and self-service solutions.
Resolve customer issues faster
Improve first-call resolution by using unified, intelligent routing that leverages AI and rules to categorize, prioritize, and assign customer support requests from all channels to the most qualified agent.
Improve incident management
Improve employee efficiency and cross-team collaboration while delivering personalized experiences that build customer loyalty.
Evolve after-sales service management
Innovate with new business models by moving from reactive service engagements to proactive, predictive service engagements and seamless self-service.